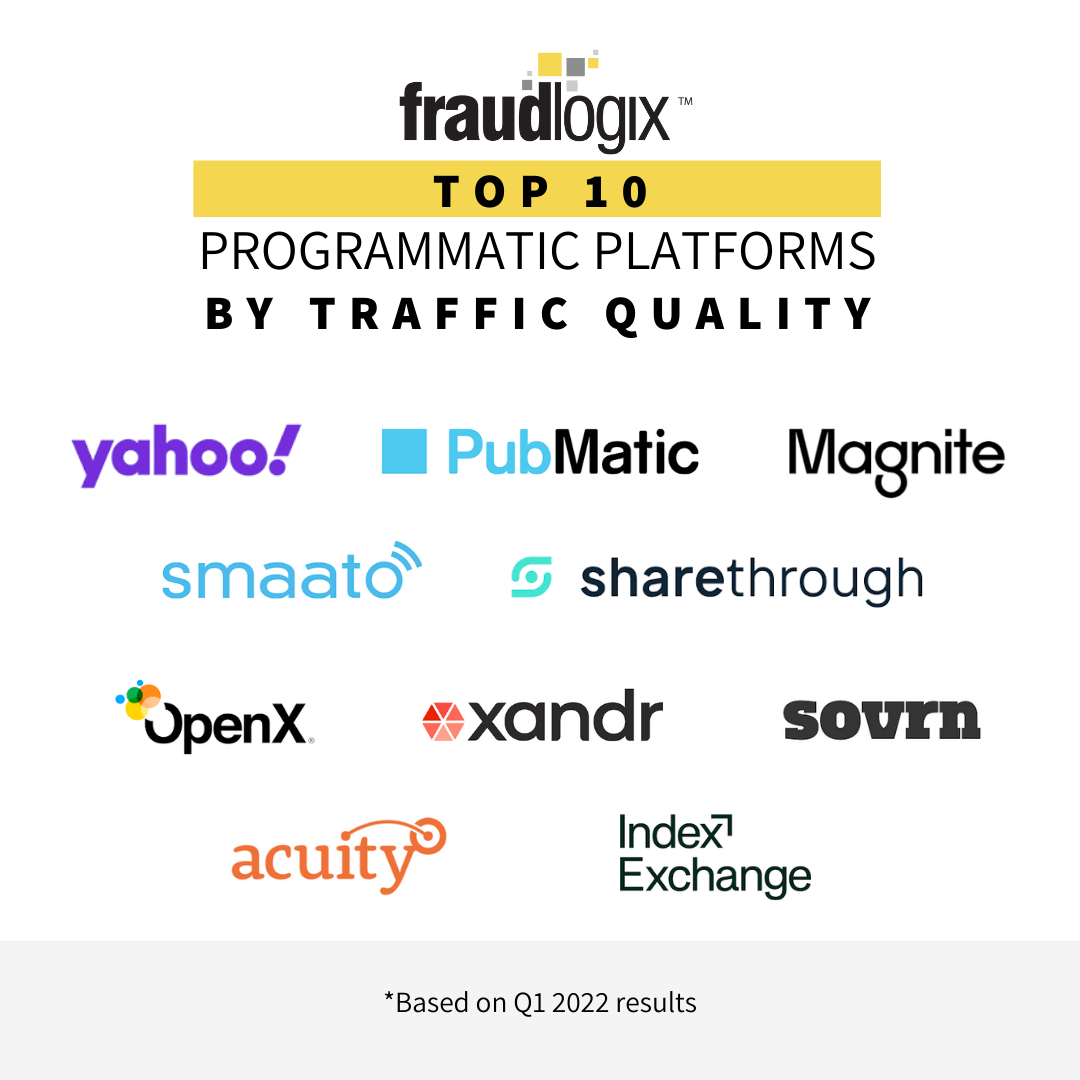 Fraudlogix presents the top programmatic platforms by traffic quality in Q1 2022. Listed below are the top 10 in no particular order.
Yahoo
PubMatic
Magnite
Smaato
Sharethrough
OpenX
Xandr
Sovrn
AcuityAds
Index Exchange
Each quarter, Fraudlogix provides research through global ad request monitoring across over 300 million URLs and Apps. To identify traffic originating from bots, scripts, and hijacked devices, Fraudlogix uses proprietary methodology developed to protect some of the largest platforms in AdTech and MarTech.  
This report is part of ongoing research designed to enhance the global effort to stop bots. Contact us for more information or to publish with permission.