Get to Know Us
We help the world's largest advertising exchanges and networks prevent digital ad fraud through longstanding partnerships and integrations.
Building Ad Fraud Solutions Since 2010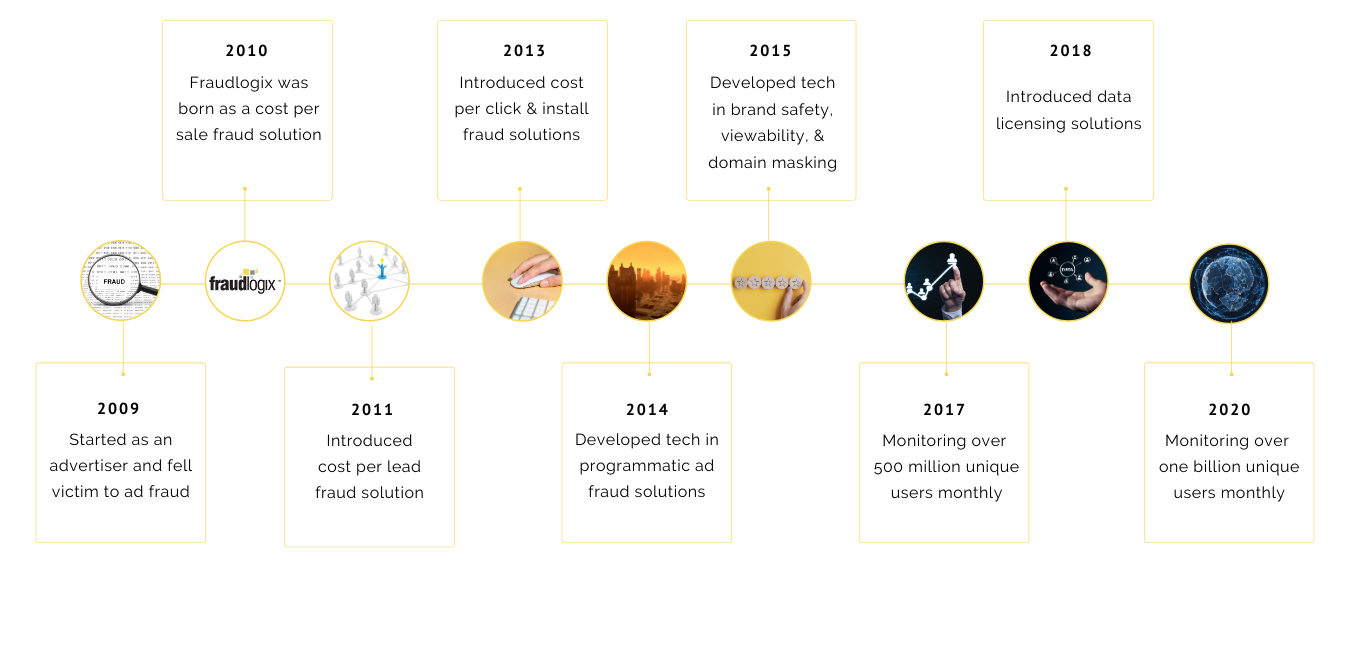 Our Mission
Fraudlogix develops robust solutions with an emphasis on flat-fee pricing, allowing our clients to affordably monitor 100% of their traffic vs. having to sample to keep costs down. We believe it's the only way to truly eliminate fraud from the ecosystem.
Experience
Hagai Shechter, CEO | Jessica Lopez, COO | Omri Barak, CTO
Our founding team's combined experience in ad tech exceeds 50 years, with 30 of those focused on detecting ad fraud in all its forms.
Company History
Our roots in the ad tech and performance space date back to 1998. Fraudlogix has been fighting ad fraud since it was founded in 2010. We specialize in verification solutions for Advertisers, DSPs, Networks, Exchanges & SSPs.