Protect Your Performance Network
The success of any affiliate program relies on its ability to scale and grow. With Fraudlogix solutions, you have the peace of mind to accept traffic from any source.
Brand Safety & Compliance
Fake Leads, Sales & Installs
Fake Leads, Sales & Installs
Measure the quality of your affiliate partners in real-time, preventing fraud and lowering CPAs. Fraudlogix identifies fraud in cost per click, cost per lead, cost per sale, and cost per install campaigns.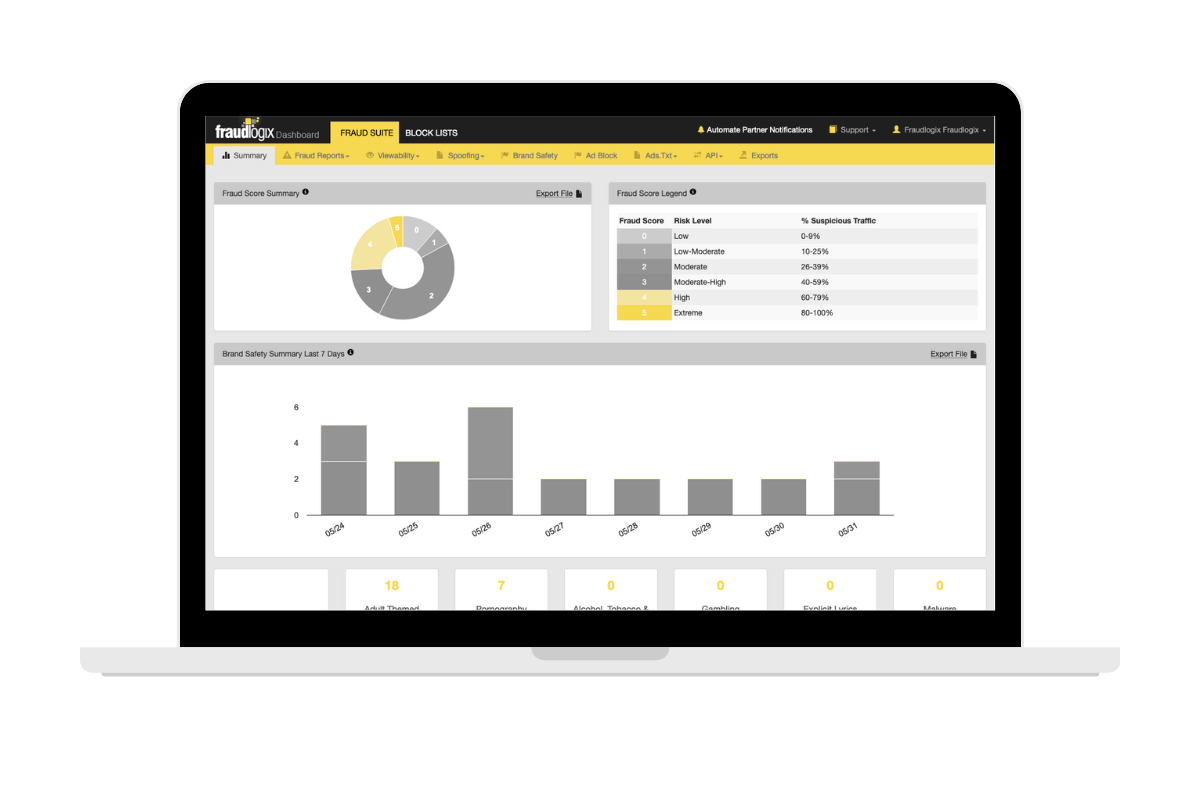 Connects to your measurement platform via S2S and sends real-time responses to action or determine the lead route.
Fraudulent clicks, leads, sales, and install transactions are flagged before the affiliate confirmation pixels fire.
See detailed reporting on sources, sub-sources, referring URLs, and activity within the Fraudlogix UI or via API.
Trusted by Industry Leaders

Click Fraud IP Blocklist
Block fake clicks in real time with the help of a global bot detection community. Access the most comprehensive IP blocklist in the industry, which updates hourly from live traffic with a 6% daily change.
IPs Actively Committing Ad Fraud