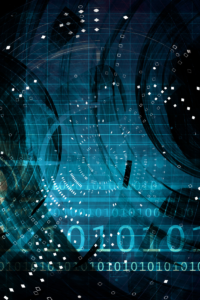 Having accurate data on who is visiting your website is crucial for owning a website. It will help give you a better idea of your actual numbers, allowing you to better market and campaign towards those viewing your content. A huge part of having that accurate data is identifying malicious bot traffic on your site vs. actual traffic and engagement from real people. At Fraudlogix—a leading bot solution vendor—the mission is to embrace bot vendor data as a powerful tool that will help you generate the growth you want—and we've spent the last decade doing precisely that.
But don't just take it from us; keep reading to see some of our customer testimonials that have experienced the difference our data-driven solution makes for them. 
"The Fraudlogix data provides us with global insight on a massive scale and is a significant enhancement to our core product." -AcquityAds
"Having a best-in-class, up-to-the-minute resource like the Fraudlogix IP Blocklist has been a tremendous boon to both ourselves and our customers." -TUNE
Using an IP blocklist can block harmful bots from generating traffic, protect your advertisers and stop unwanted cybersecurity attacks that can harm your site, customers, and brand. Our threat intelligence technology makes our advanced bot IP blocklist possible, which monthly monitors over 300 million URLs and apps. Assure your customers that your platform or website is safe and trustworthy with Fraudlogix.
We know how to stop harmful bot traffic in its tracks! Fraudlogix, the world's largest independent traffic monitoring engine, has been developing ad fraud solutions since 2010. We recognize how important it is to identify where your web traffic is coming from and stop suspicious bots that can threaten your bottom line. 
Visit our website today to discover how you can affordably monitor 100% of your traffic with our robust ad fraud solutions and flat-fee pricing!